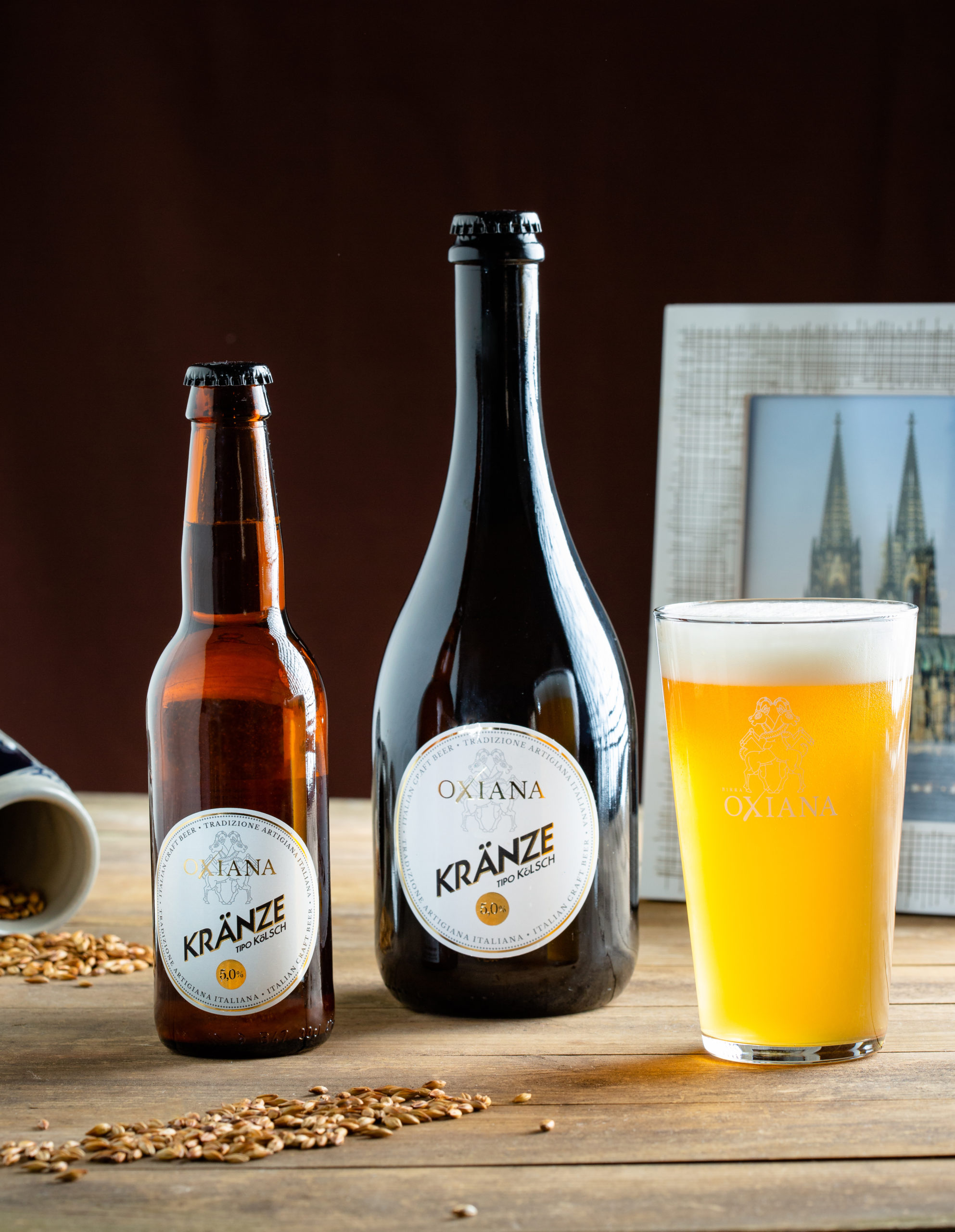 Kranze
High fermentation beer in the Kölsch style, fresh and balanced, light golden in color, with a white creamy foam. The particularly light and delicate body gives it exceptional drinkability. The use of continental noble hops balances the natural sweetness of the malts and gives this beer a unique freshness.
PAIRING: fresh and light first courses, second courses of chicken and grilled vegetables, traditional German dishes: Brautwurst mit Sauerkraut (roasted sausages with sauerkraut), Schweinshaxe mit Kartoffeln salat (roasted pork knuckle with potato salad).
CHARACTERISTICS: 25 IBU (Rager), BU / GU 0.52 (tending to sweet), color of ref. 4 EBC.
INGREDIENTS: water, BARLEY malt, WHEAT malt, continental hops, sugar (priming), selected Kölsch yeast. Contains gluten. It may contain natural sediments. Alcohol 5.0% vol.
FORMATS: 33 cl and 75 cl bottles or in 24 lt barrel with bayonet connection.